Basics of electric components
What is a Current Fuse ?
Current Fuse is electric component that is able to protect eletric devices against over current.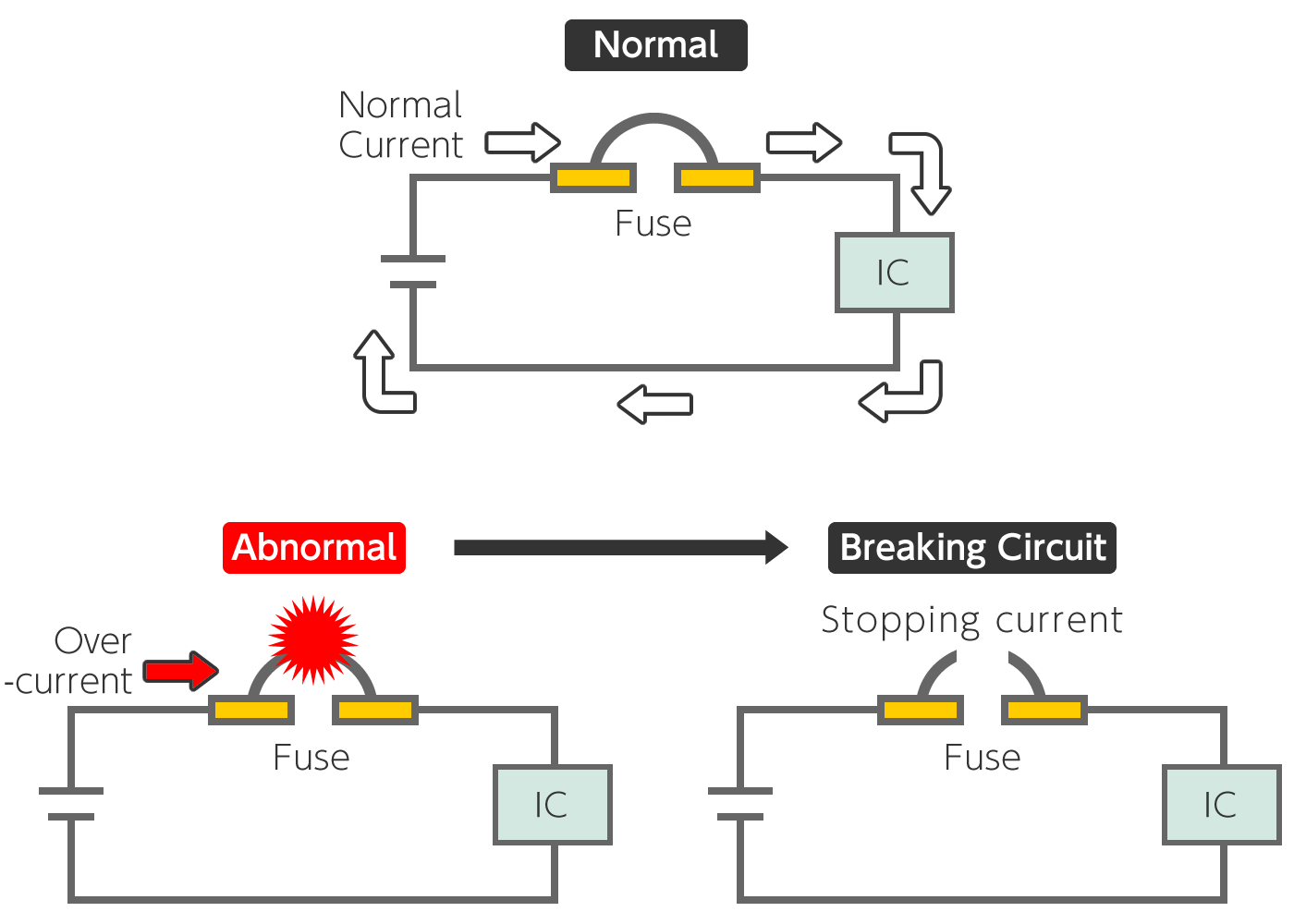 (Abnormal Current → Heating Metal → Fusing → Breaking Circuit)
Fuses are able to prevent from continuous over-current by their fusing, which could be caused by thermal rising due to over-current.
What is a Surge Absorber ?
Surge Absorber is electric component that is able to protect eletric devices against over volttage such as Electrostatic Discharge (ESD).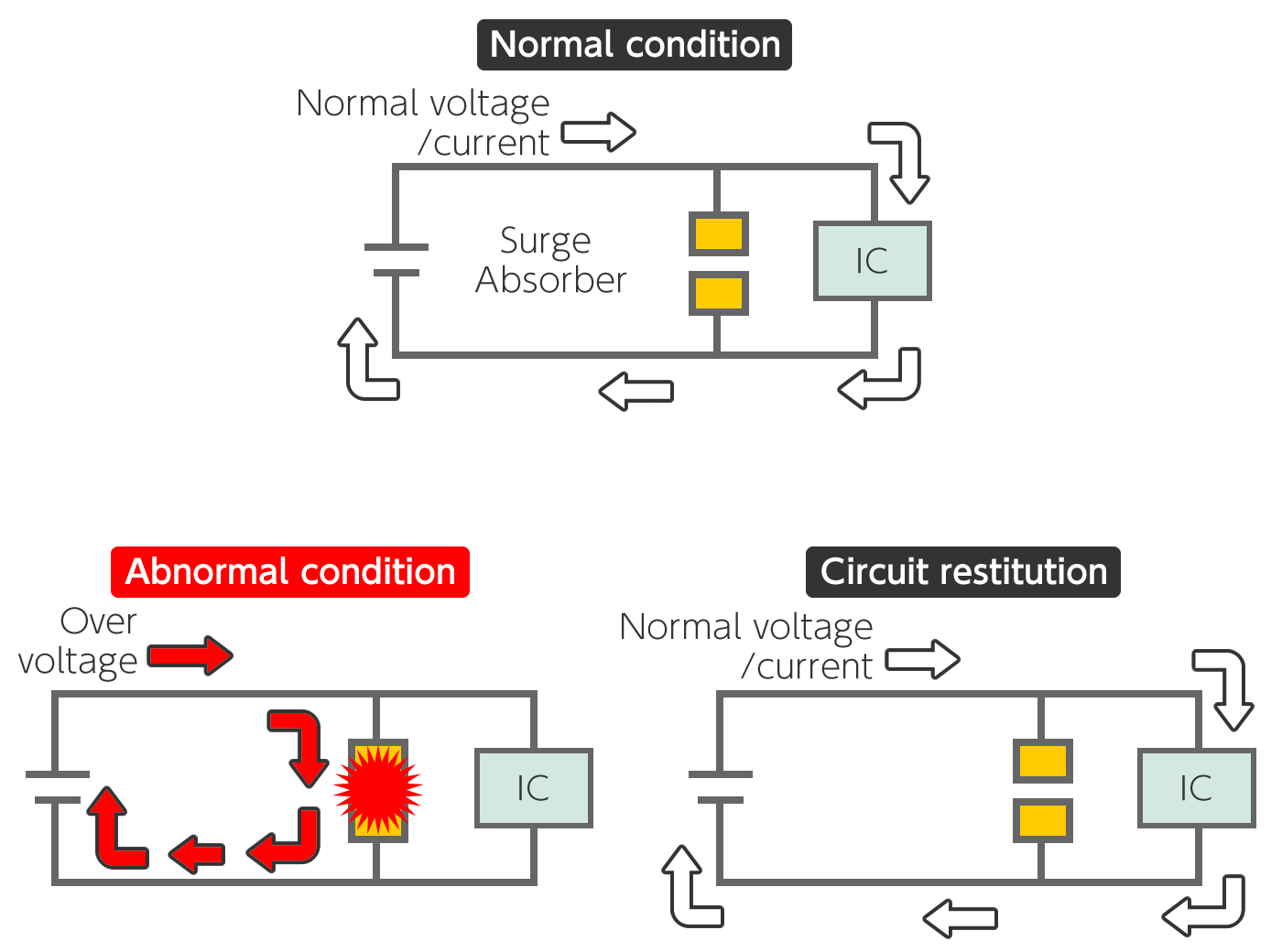 (Abnormal voltage → Absorber discharge → GND)
In normal condition, Surge absorber is insulated and does not conduct current and voltage.
However when it is applied more than trigger voltage, it discharges and emits voltage into GND.
This prevents over applied voltage to IC, malfunction and damage.
What is a Capacitor ?
Capacitors are electric components that store electric charges.
Capacitors also have the function that block the Direct Current(DC) but conduct Alternating Current(AC).
The structure is two electrode separated by the dielectric material which could store electric charges.
There are many kinds of capacitors using different kinds of material for the electrode and the dielectric.
Tantalum Capacitors which are major products in NCC are characterized miniature and high capacitance.
Below are the usage example of Tantalum capacitors.
For Back Up

Capacitor supplies current for shortage when IC operates to control voltage fluctuation for rapid load change.
For Decoupling

Stabilize load current for IC by removing the noise(AC).
For Coupling

Capacitor blocks DC bias and outputs AC signal only.